Useful MS Excel and Word Templates for Business Owners

There are extremely useful templates for Microsoft Word and Excel that can be utilized in most types of business. These spreadsheets can not only save you time and money but they can help you schedule your time, track your finances, and run your business in an efficient and organized manner. Many of the templates for Word and Excel are also customizable in order to fit your business needs. Often there is a need for for a Word or Excel template to fit a specific scenario you don't normally deal with, then the hunt begins to either find one, or spending the time to create one. Hopefully this resource can save you some precious time at some point.
No matter what type of company you have or its size, there's a template available that can assist your business such as Service Invoices, Sales Invoices, Payroll Calculators, Sales Commissions Calculators, Business Calendars, Business Newsletters, Business Plan Presentations, Letterheads and more.
Professional Business Purchase Order Template
You can create professional purchase orders for your company using this word template which includes all the necessary fields like order and shipping information.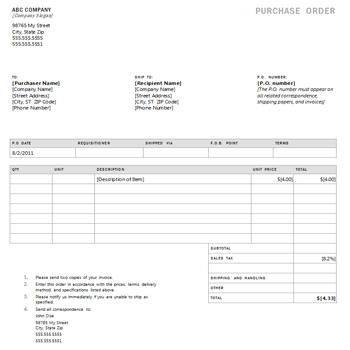 Business Packing Slips
Packing Slips are a perfect way to help your company track the goods being shipped to clients. Requiring a signature at the time of delivery will also help you to make sure your client receives the products they purchased.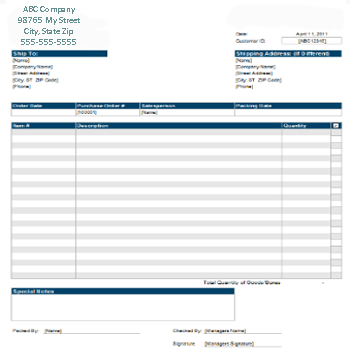 Compare Business Income
With this Excel Template you can analyze 3 tax years comparing expenses, business revenues and net income or loss for your business.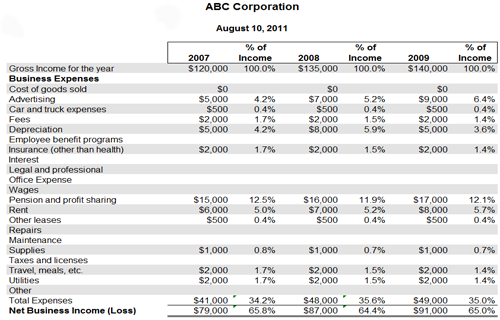 Profit and Loss Template
When running a business it is important to track your profit and your loss. This excel spreadsheet is designed to help you track your expenses.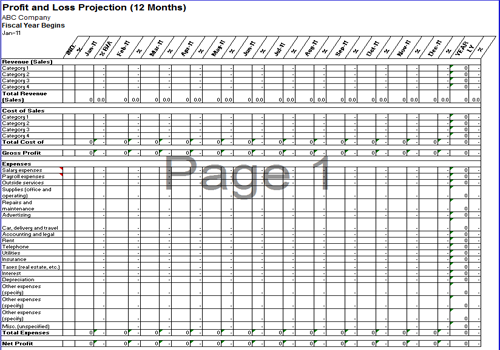 Business Expense Budget Spreadsheet
This Excel Template can be useful for planning the personnel and operating expenses for your business.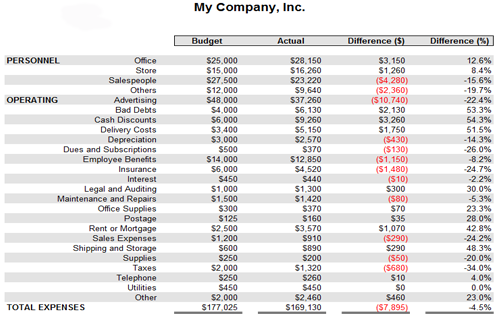 Sales Quote Word Template
It's very common for individuals in sales to quote their customer for a product before an actual sale is made. With this professional Sales Quotes template you can insert your company's logo, slogan and retain a copy for yourself.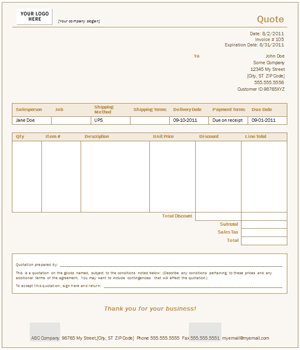 Company Reimbursement Template
When running a company you have employees that pay for company expenses out of their pocket and after they submit the receipts your company will reimburse them. This Excel Reimbursement Form will help you track what your employees are requesting reimbursement for and also allow you to track the total expense for the year. When your company files taxes you can use this information as a tax-deductible.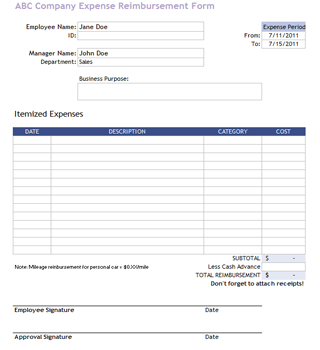 Small Business Accounts Receivable Template
This Excel Spreadsheet comes in handy for small businesses no matter what form of business you may have. A small business owner can keep track of their sent, received and pending invoices and the spreadsheet will also calculate payments that are outstanding.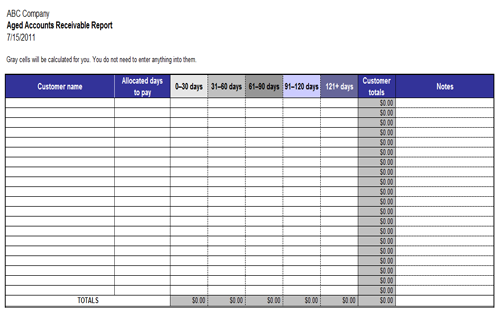 Flowchart for Excel
This is a simple flowchart which is used to show the flow of a process and can be useful in many forms of business.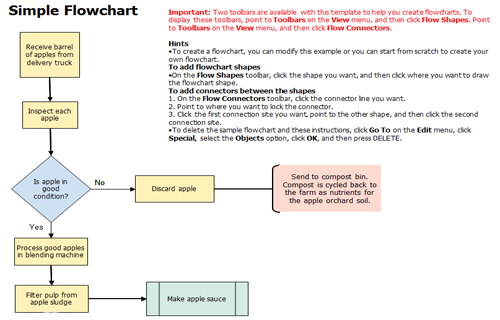 Nondisclosure Agreement Document
When hiring consultants or employees there is information that your company will want to keep confidential especially when it comes to data. By having Nondisclosure Agreement signed your guaranteeing your company's information is kept safe.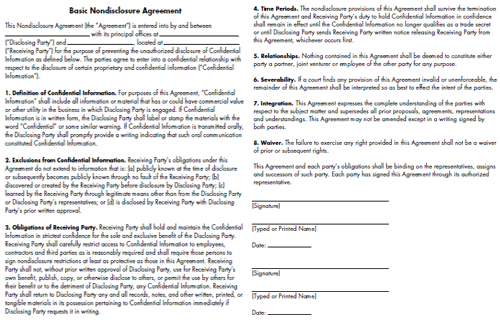 Excel Template for Scheduling Employee Shifts
This is a template that is used for scheduling employee's shifts weekly. The start day can be customized, up to 20 employees and 9 ships can be scheduled, and the customized shift schedules can be printed.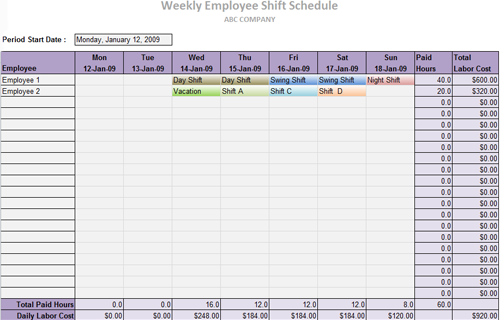 Marketing Analysis Template
You can utilize this excel template to help your marketing, sales and finance teams forecast the market share for new products or services.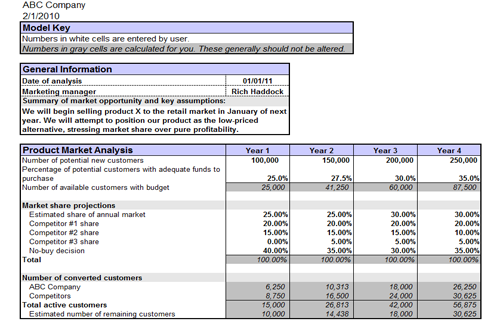 Business Work Order Template
When running a company you need to make sure you track work orders so you can make sure your clients remain happy and that jobs are completed in a timely manner. You also need to be able to track your supplies so your company knows when they need to order more inventory and this work order form can allow you to track all that information. It also allows you to know what employee was responsible for that job.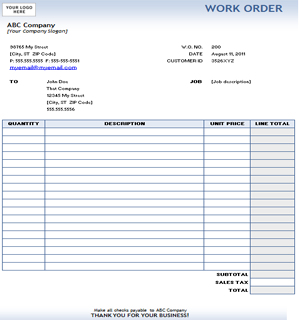 Excel Customizable Invoice
This invoice can be customized to meet your business needs. This is a calculating invoice that can be used for products that are sold or for services.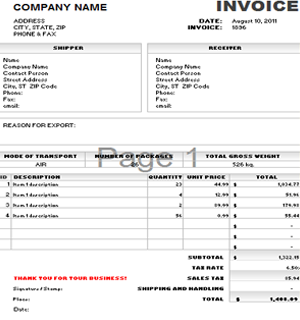 Small Business Calendar Template
You can select any year with this excel template and the calendar is customizable so that you can integrate your logo and company name. This is a great calendar for small business owners.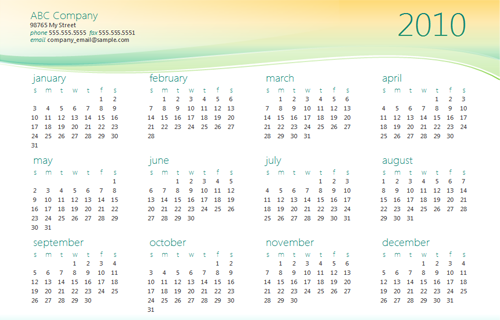 Childcare Log Excel Template
When running a daycare it's important to know what is going on with every child so if the parents have questions the teacher will have answers. This childcare spreadsheet will help your daycare track the child's medicine, activities, food, naps and much more.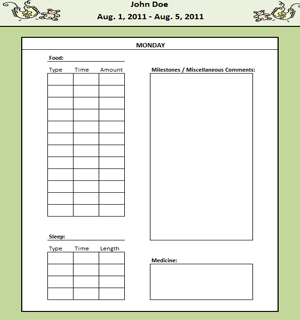 Operational Expense Budget Preparation Template
This useful excel template can help office managers with budgeting operating expenses. Track actual expenses and calculate any differences between your budgeted and actual numbers.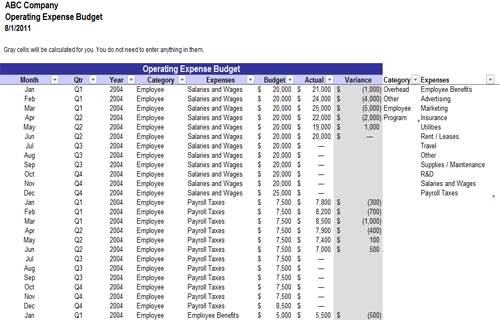 Business Travel Expenses Template
Many businesses require employees to travel and with this excel spreadsheet you can submit your travel expenses which include a detailed expense list as well as employee info.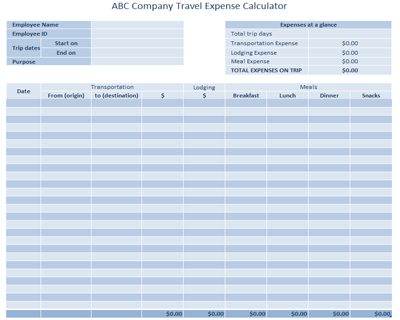 Catering Estimate Spreadsheet
Being a Party Planner or Cater requires you to track alot of information like guests, dates, prices, total costs for food, music, decor and overall costs. This excel template can be customized to fit your planning needs whther it be for a business conference, wedding or personal party.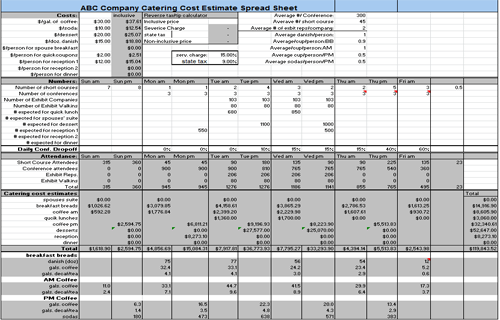 Company Recording Meeting Minutes Template
You can use this word document to record meeting minutes for your company and include agenda topics as well as information about the meeting.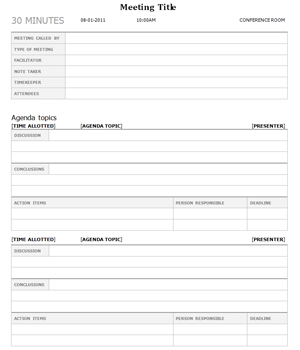 Tri-Fold Business Brochure Template
Use this Word Template to create your own business brochure for your company and it's completely customizable.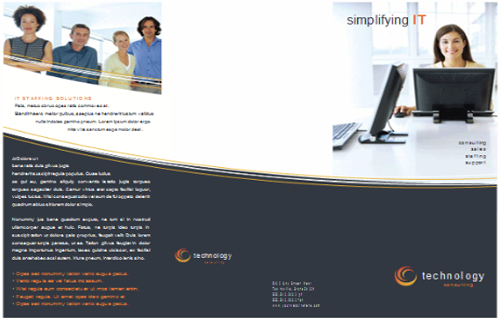 Exercise, Food Log and Calorie Tracker
Being a personal trainer requires that you supply your client with all the health and fitness information they need in order to succeed in their fitness goals. It also requires your client to supply you with accurate information regarding their calorie intake, food consumption and their exercise routine. This excel calorie and weight loss tracker will make your job much easier and will allow your client to personally see their success therefore giving them more motivation to continue on their journey.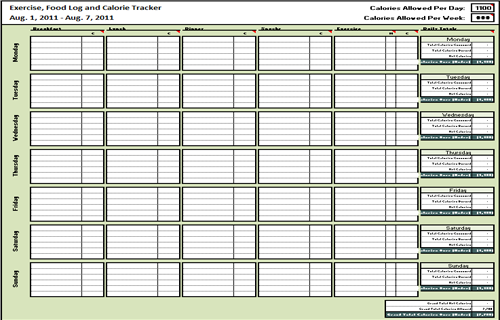 Company Billing Statement Template
With this billing statement you can add your own business logo and add a company slogan too. This word template is a very professionally done billing statement and can be used in various forms of business.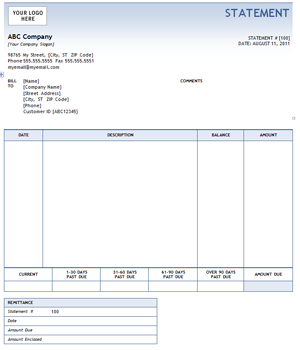 Professional Company Fax Cover Sheet
Most all companies send and receive faxes today and with this Word Fax Cover Sheet Template you can customize the sender and receiver information. A professional looking cover sheet says a lot about your business.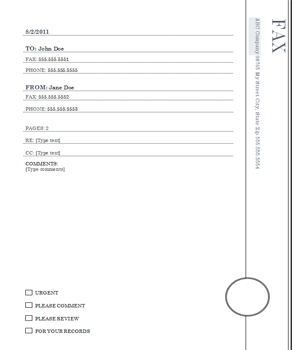 Donation Receipt Template
If your company was designed to help charitable organizations or if your company donates to charitable organizations throughout the year you will need a spreadsheet to track the supplies, money, food or total costs of the donations and this spreadsheet can be customized to help you take all that information. Don't forget donations to charities are tax deductible at the end of the year.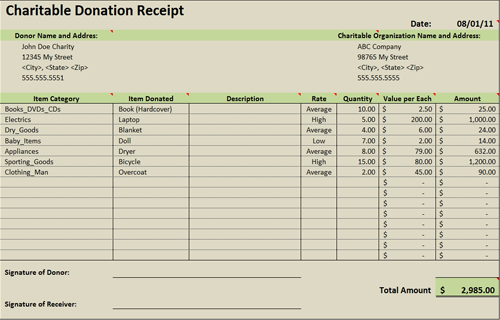 Business Cards Template
Business owners and executives can create their own professional business cards using this word template which saves the company time and money.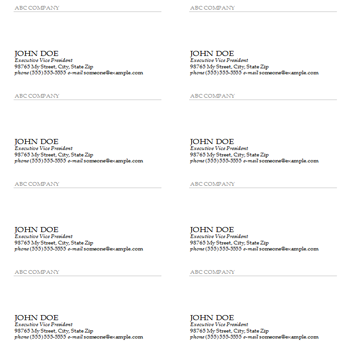 Company Service Quotes Template
If your company provides a service, you can create your own personal Service Quotes for your customer with this professional service quote word template.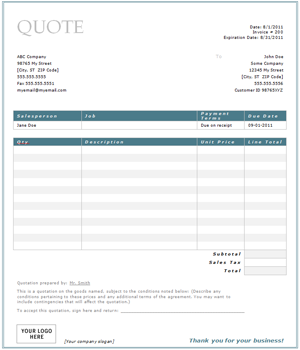 Detailed Travel Expense Template
Companies have lots of sales representatives, consultants and other employees that have to travel for business purposes. These excel spreadsheets can help you keep track of your companies travel expenses.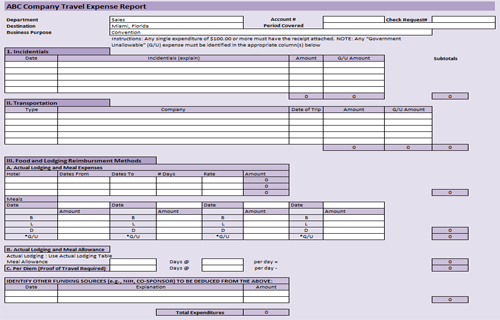 Company Work Order Template
Many companies big and small fill out work orders when providing their customers with a service. You can fill out professional work orders with this word template using customizable fields which includes all the relevant information you need for the service you're providing.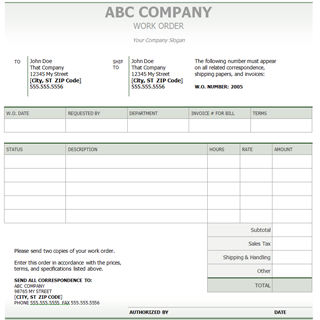 Company Customizable Packing Slip Template
Companies that ship their products to their customers usually include packing slips for the customers benefit as well as their own. Creating your own customizable packing slip for your business can't get any easier with this packing slip word template.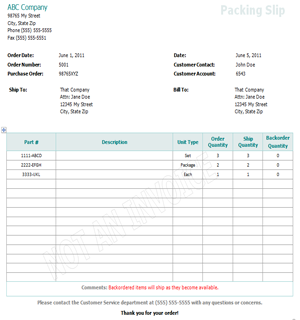 If this blog didn't contain the spreadsheet you're looking for check out JaxWorks and EXINFM as they have a list of free spreadsheets and templates that may be of value to you and your company.