About the Australia School System
Download Australia Independent Schools Database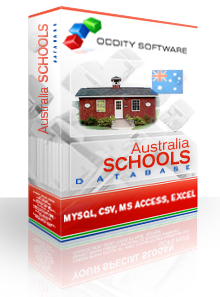 The school year in Australian begins with the preparatory season, and it will be followed by primary school and secondary school. The period for the primary to secondary school will last approximately twelve years. The last year of school is called Year 12. During Year 12, a student can study for a certificate that will be endorsed by the government. In addition to this, the certificate will also be accepted by various universities in the country, along with vocational schools. If an Australian student plans on studying abroad at foreign universities, they will first need to obtain the Senior Secondary Certificate of Education.

Australian has a world class educational system that promotes high standards throughout the country. Each Australian school will educate students in eight important areas, and these are Mathematics, Social Studies, Science, Arts, Foreign Languages, English, the Environment, and Physical Fitness. Once a student reaches the secondary level, they will be given a larger selection of choice sense the school will offer them more subjects. The teachers who are responsible for teaching these subjects are skilled professionals who are experienced in the subject they teach and the art of teaching. Australian schools are known for using cutting edge technology such as the Internet, CD-ROMs, and other multimedia tools.

Students who plan on attending universities must utilize senior secondary study. The vast majority of Australian schools will offer a number of technical education programs as an extension of their standard curriculum. Because these schools teach vocational subjects, students can graduate knowing they have the necessary skills that employers are looking for. In addition to this, the vocational programs are good for students who do not wish to attend universities. The Australian school year will be split into four terms. It will begin in January, and it will last until December. The students are given breaks for many holidays during this time, and there is an extended break that is offered during the winter months.

The students are expected to attended classes each day from Monday through Friday. While the schedule may change a bit from one school to the next, most Australian schools will hold classes from 9 am until 3:30 pm. In addition to the core subjects that all Australian schools teach, there are a number of other subjects that they offer as well. Australian schools offer art, drama, music, and public speaking. Students who enjoy sports will find that Australian schools offer a number of activities that are sports related. If students wish to compete on an international level, a number of schools will offer special tuition for them. In addition to teaching students basic skills, Australian schools are dedicated to enhancing the leadership abilities of their students.

Once a student is ready to attend institutions of higher learning, there are approximately 24 schools that can offer them this. While some of these places are government operated, others are not. All of these schools will off the International Baccalaureate. The only schools that can offer a pre-university course are those which have been approved by the IBO, or International Baccalaureate Organization.