About Certified Nurse Midwife
Download Doctors & Physicians Database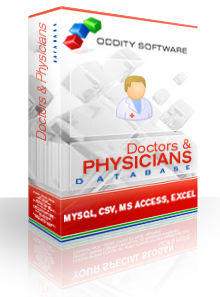 A certified nurse midwife is considered to be a type of nurse that has an added competency and field of expertise, as they have acquired additional training and skills. They are capable enough to deliver babies and provide both pre natal and post partum care to mothers.

Certified nurse midwives work mostly inside the delivery areas of a health facility. They assist their patients, mostly pregnant women, during their labor up until the baby is delivered. They are fully trained to determine if the mother is suffering from abnormal conditions before, during, and after labor. They are also tasked to report directly to a physician should any of these conditions arise. Certified nurse midwives are also qualified to take care of new-born babies. This means that they can provide care for both the baby and the mother at the same time.

Some certified nurse midwives are involved first hand in counseling for birth control and family planning. Some perform tests such as breast exams, pap smears, and other preventive health tests for women. In some states, certified nurse midwives are even allowed to prescribe medicines to their patients.

The nurse-midwives certification can be obtained from the American College of Nurse Midwives. To become qualified for the certification exam, one needs to finish the nurse-midwifery baccalaureate program in an accredited. Currently, there are 50 education institutions operating in all of U.S. And once qualified nurse midwives have obtained their certification papers, they can practice anywhere in America. There are a total number of 6,700 certified nurse midwives active in the U.S. More than 75% of them established their own clinics where they can work.