About Clinical Nurse Specialist
Download Doctors & Physicians Database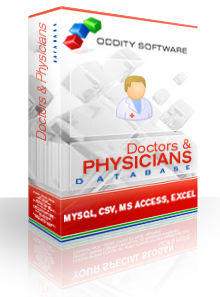 Clinical nurse specialists are licensed nurses who have special expertise gained from their Doctorate or Master's degrees. They are registered nurses who are considered expert in their chosen field. If they choose to focus in population, they could then be the nurse experts in women's health, pediatrics, or geriatics. They may also want to concentrate on a hospital setting and be a critical care, operating room, or emergency room specialists. Clinical nurse specialists may also give attention to a certain type of disease like oncology, diabetes, or heart problems; or a type of care like rehabilitation and psychiatric care. Their field of expertise may also lie on a type of problem, like wound, pain, or stress.

Clinical nurse specialist is qualified to become a case manager, since their capability exceeds that of a higher-level staff nurse. As a case manager, he or she coordinates and organizes the resources, services, and even control the costs of the department. A clinical nurse specialist is also tasked to educate the people under her, which include the patient, the nursing staff, and the other members of the team. They may also teach in communities and schools, both in the undergraduate and graduate nursing programs.

Clinical nurse specialist mainly provides dedicated patient care and may give out orders and suggestions to directly improve a particular health care system process. These professionals can practice independently, or may choose to work in health care institutions like hospitals and caring facilities. Some works for the government in its many health care agencies nationwide.